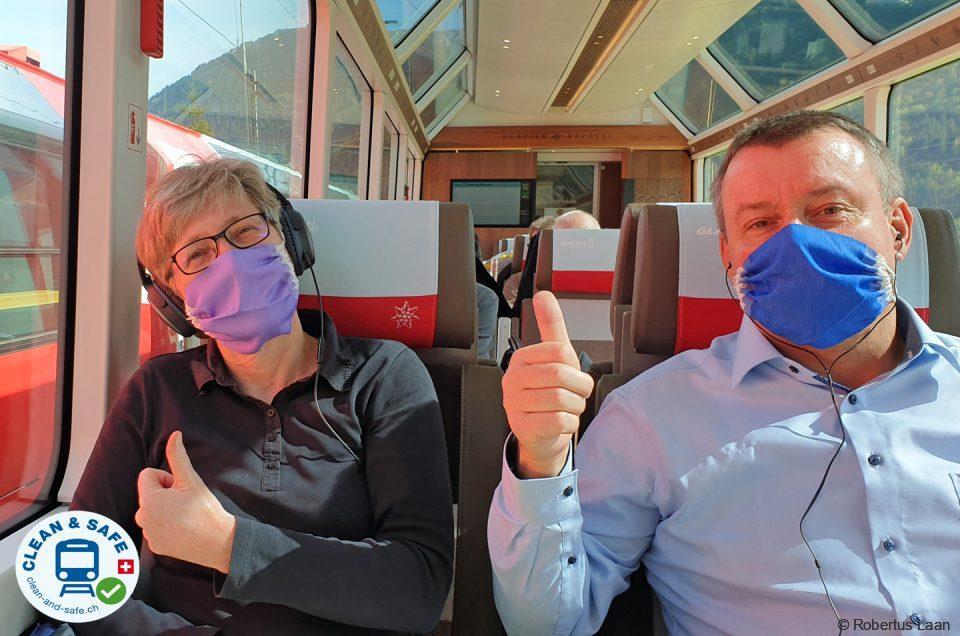 Travelling with precautions is well possible, such as here at the Glacier Express
As we all know, there is a lot of uncertainty these times regarding travel regulations and quarantine measures. We therefore understand, the reluctance in bookings.
But, knowing there is light at the end of the tunnel, you certainly want to plan for your vacation in Switzerland in 2021 or 2022 and we are there to help you with this.
We expect all travel to be possible from early summer on. Actually, at this time most hotels, restaurants and shops in Switzerland are open, of course with strict safety concepts in place. The same goes for all public transportation and all mountain trains, cable cars, boats and busses.
Because of the current situation, we have changed our terms and conditions for greater flexibility. All booked tours can be changed to a later travel date free of charge until 14 days in advance.
We are open for enquiries for tours! Book now, travel later!