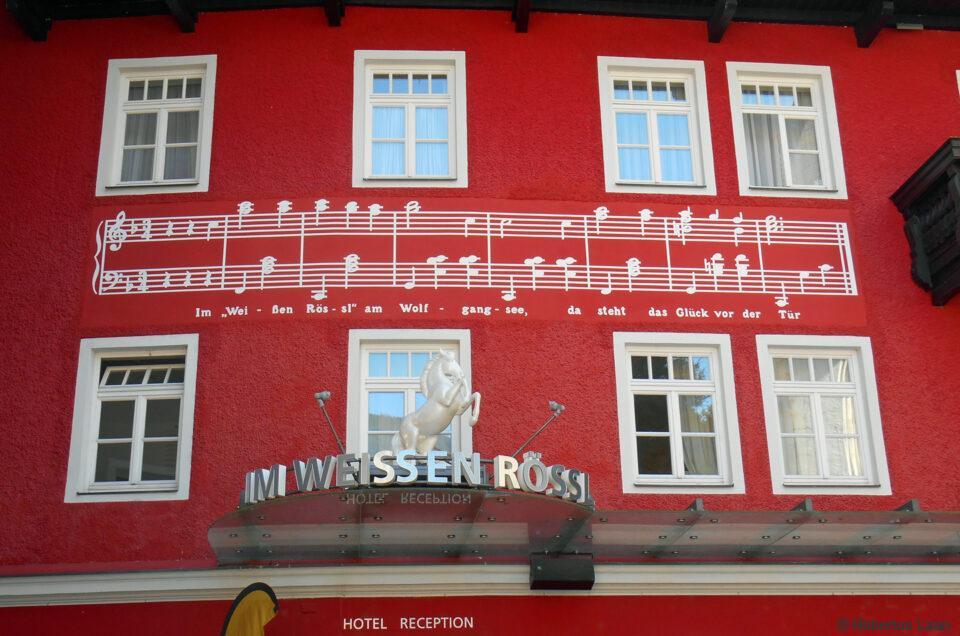 The famous Hotel Im Weissen Roessl in St Wolfgang, Austria
The new tour Austria and Swiss Alps sounds like music!
During the COVID-crisis we kept on working on the programs for the past pandemic time. It is our pleasure to announce a grand new 13 days long tour through the Alpine countries of Europe. This new tour offers the best of both worlds, culture and nature. Starting in Vienna, the first part of the tour brings you along the cultural highlights of Austria. The Prater, the Lipizzaner horses, Strauss, Mozart and the great Austrian cities of Vienna and Salzburg. These are the names, which dominate the first part.
Then in Switzerland, you will encounter the great landscapes and panoramic trains for which Switzerland is famous. The Glacier Express, the Matterhorn and the Gornergrat railway that leads to the perfect viewing point high above Zermatt and of course the Jungfraujoch – Top of Europe near Interlaken, the highest railway in Europe. You will visit many UNESCO World Heritage sites!
The final stop is Lucerne, the cradle of Swiss tourism, beautifully located on the lake that bears its name.
A perfect tour for your longer stay in the Alps! All by 1st class trains and therefore very sustainable too!
Have a look!