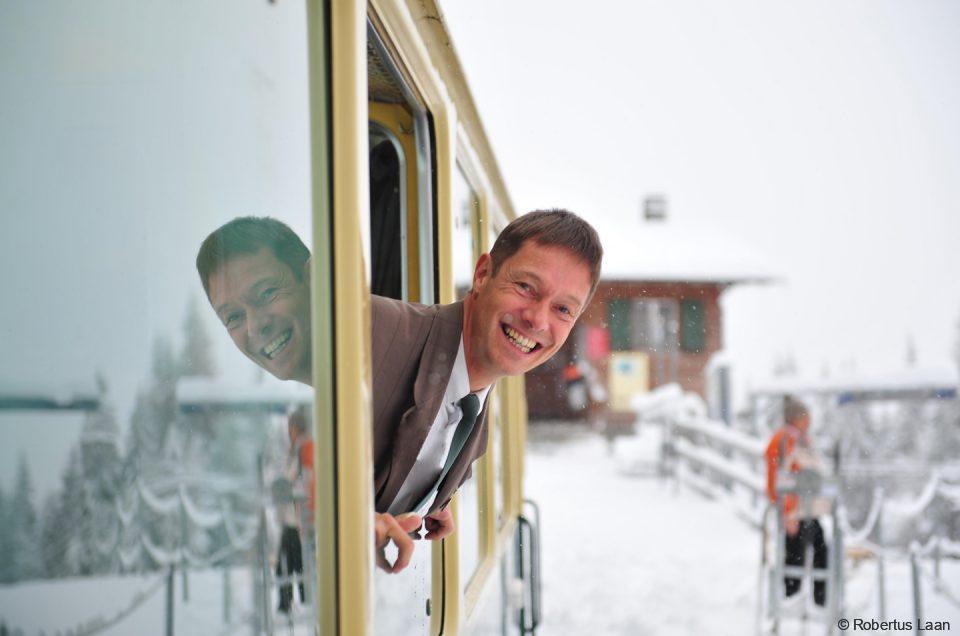 Robertus Laan is my name. I took over Jungfrau Tours from the previous owner and founder Rolf Widler back in 2009. Since then, I am the CEO and owner of the company.
Born in the flattest country in Europe, the Netherlands and after having lived in Germany and the USA, I moved to Switzerland in 1998 and fell in love with the beautiful country and its people. This love affair started already as an 8-year-old kid, when I traveled to Switzerland with my family. We then visited the Jungfraujoch, and I was awestruck by this railway, the mountains and glaciers. From that moment on I decided I wanted to climb them all… I took mountaineering courses and now also guide members of our section of the Swiss Alpine Club.
Now, some 50 years later, not only can I share my passion with all our customers, I also indeed managed to climb many peaks, because mountaineering is my passion. Taking pictures is another one. As a former employee of the Swiss Federal Railway (SBB), the Bern Loetschberg Simplon Railway (BLS) and Montreux Oberland Railway (GoldenPass Line), I gained the railway experience. I am also a board member of the historic Bruenig Steam Train society The Ballenberg Dampfbahn. Moreover I am a member of the board of my hometown Tourism Board. These passions come in handy at my current position. After all, only passion leads to success and happiness.
Thank you for putting the trust in Jungfrau Tours. But remember, I am only guiding and supporting my team. It is our people who make it happen, and they are the biggest asset!